Nationwide

Mass Tort Attorney
Personal Injury Attorneys
What is a Mass Tort?
The Lidji Firm is a nationwide practice that helps people who've suffered injury as a result of dangerous drug or medical devices find "THE" lawyer in America who is handling the Bell Weather trials in a first chair capacity.
The Lidji Firm is headquartered in Dallas, Texas and represents personal injury victims all across the country fighting for financial compensation on their behalf.
You might be wondering what "mass tort" means, or whether there is a difference between mass tort and class action lawsuit.
It might be helpful to start by defining the word "tort" and then going from there. Tort is just a legal word for a "wrongful action" that causes injury. Most torts are accidental; some others are intentional. In either case, the injured victims can file a civil lawsuit in the proper venue to recover compensation for their damages.
A mass tort is a single wrongful action that causes injury to many different people. These injured people can come together in a single mass tort lawsuit, seeking justice for their various injuries against just one defendant (or maybe a few). Mass Tort Actions can make it much easier for plaintiffs to succeed against giant defendants like product and medication manufacturers.
What's the Difference Between Mass Tort and Class Action Lawsuit?
Courts have different tools for managing mass torts, including class action lawsuits and multidistrict litigation (MDL). These procedural tools can help courts manage cases more efficiently. They can also help injured consumers obtain compensation more quickly. Both types of procedural actions share these similarities:
Large group of plaintiffs have been allegedly harmed.
The same common defendants are alleged to have caused that harm.
The lawsuit is consolidated into one action, and not into separate individual lawsuits.
The key difference between mass torts and class action lawsuits has to do with how, procedurally, the large group of plaintiffs is treated. The number of people injured in mass tort cases are sometimes smaller than those injured in larger class actions.
With mass torts, each plaintiff, even though they are part of a large group, is treated as an individual. That means, for instance, that for each plaintiff certain facts need to be established, including anything individual to that particular plaintiff, and how that person has been damaged by the actions of defendant.
In a class action lawsuit the large group of plaintiffs, known collectively as the class, are represented by a class representative, who stands in for the rest of the class. This means all members of the class are treated as one plaintiff, not separately.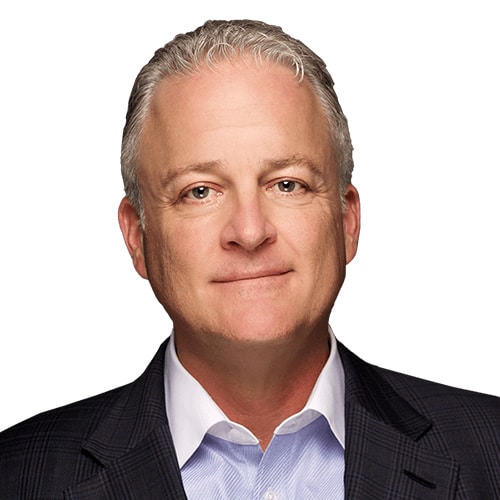 WE ARE HERE


to help you get the
money you deserve.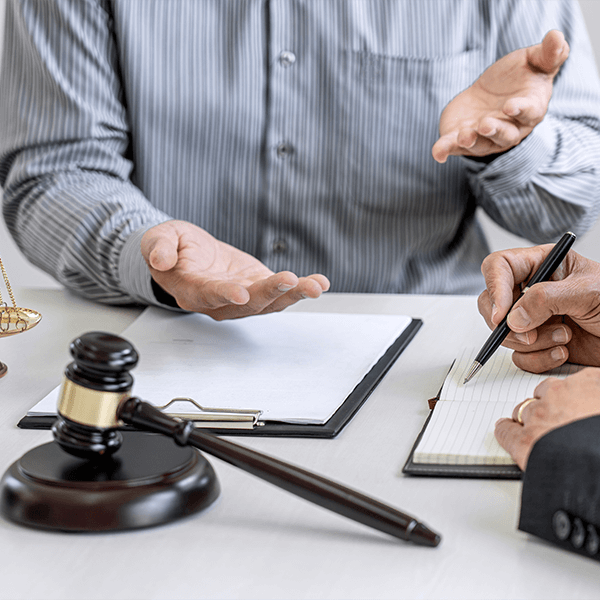 Large numbers of personal injury claims over bad pills, unsafe products like Talc Powder and Zantac that cause cancer as well as dangerous medical devices can clog court dockets. Some courts centralize cases with a single judge in order to handle them more efficiently. In the federal court system, this is known as multidistrict litigation (MDL). If large numbers of similar cases have been filed against common defendants, with many new filings expected, the court system may decide to transfer those cases to a single judge. A single judge oversees and administers the cases so that they can be resolved more efficiently.
There are many benefits to participating in a mass tort action, including the ability to navigate many of the pre-trial proceedings together with other plaintiffs, sharing each other's investigations, discoveries, resources, and ideas.

Elmiron Lawsuit
The Lidji firm is evaluating claims for an Elmiron Lawsuit. Recent studies have found that patients that have been prescribed and use Elmiron have developed Maculopathy, an eye disorder that can lead to blindness. The manufacturer of Elmiron has failed to fully test the drug prior to its release and warn patients of the dangers of using the drug. If you or a loved one is an Elmiron user and have suffered the eye disorder maculopathy, please contact the Lidji firm today as you may be entitled to financial compensation.
What is Elmiron?
Elmiron is a drug prescribed to treat interstitial cystitis, an ailment in the urinary tract system that causes abdominal and pelvic pain. The pain can be chronic or intermittent and the condition can often lead to frequent urination. Interstitial Cystitis is sometimes referred to as bladder pain syndrome that mostly affects women. Elmiron works by attaching itself to the wall of the bladder and providing a buffer between irritating substances and the bladder. However, recent studies have shown users of the drug Elmiron are at increased risk of developing Maculopathy that could also lead to eye injuries and blindness. Medical experts are now recommending that patients that use the drug Elmiron have an ophthalmic examination for early detection of maculopathy.
What are the symptoms of Maculopathy?
As reported in the Journal of Ophthalmology, patients that have been prescribed and used the drug Elmiron have developed Maculopathy. The studies have found that patents that use Elmiron have experienced the follow symptoms:
Having difficulty reading
Difficulty of eyes adjusting to darkness
Difficulty of seeing close objects
Vision becomes dim
Spot of vision lost in the field of vision
Consult a Doctor on Medical Issues
The Lidji firm does not intend, by this web site or otherwise, to dissuade anyone from taking the advice of medical professionals and their doctors. Please consult your doctor, not your lawyer, on matters relating to your health.
If you or a loved one is an Elmiron user and have suffered from maculopathy, an eye disorder, please contact our lawfirm today as you may be entitled to financial compensation.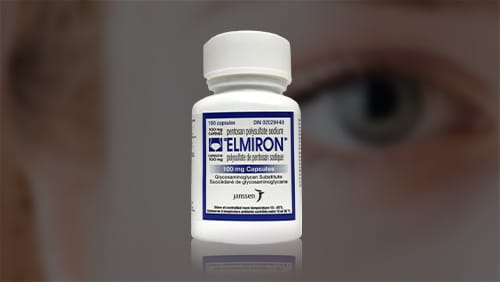 Elmiron Lawsuits: IC Drug Linked to Eye Damage
Elmiron Lawsuits: IC Drug Linked to Eye Damage
Elmiron lawsuits allege that the drug maker did not disclose the link between Elmiron use and serious vision damage and failed to warn patients about this risk.
In June 2020, the drug maker updated the product labeling to inform users of potential vision problems, though this warning comes too late for those already suffering from eye damage.
If you or a loved one took Elmiron and later suffered from vision issues, you may be entitled to compensation. To learn if you may qualify, get a FREE legal consultation from The Lidji Firm.
Elmiron's Potentially Permanent Side Effects
Elmiron, a prescription drug used to treat bladder pain and discomfort associated with interstitial cystitis (IC), has come under fire for its link to serious eye damage. Elmiron users across the United States claim that the drug may cause many vision issues.
Elmiron may be linked to the following diseases:
Macular degeneration
Pigmentary maculopathy
Retinal maculopathy
Other Elmiron side effects may include:
Blurred vision
Difficulty reading
Distorted vision
Eye pain
Issues adjusting to darkness
Vision disturbances
Vision loss
What Is Elmiron Used For?
Approved by the U.S. Food and Drug Administration (FDA) in 1996, pentosan polysulfate sodium (Elmiron) is the only FDA-approved oral medication designed to treat bladder pain and discomfort associated with interstitial cystitis (IC).
IC, also known as "painful bladder syndrome," is a chronic bladder condition with no known cure.
If you or a loved one used this IC drug and have since developed one of the vision impairments listed above, you may be eligible to file an Elmiron lawsuit.
For more information, contact The Lidji Firm today. Our Case Managers are available 24/7 to answer your questions and provide support.
For legal help, call (800) 223-7455

Belviq (Lorcaserin) Cancer Lawsuit
Belviq (generic name: lorcaserin) is a popular prescription weight-loss drug made by Eisai Inc. to help people experiencing obesity and weight-related health issues curb their hunger. Alarmingly, a U.S. Food and Drug Administration (FDA) safety trial concluded that the drug could increase the risk of several different types of cancer, including pancreatic, lung, and colorectal cancer. As a result, the FDA issued a full recall of Belviq in February 2020.
If you or a loved one took Belviq, Belviq XR, or another brand of lorcaserin, and you were diagnosed with cancer, you may be entitled to compensation from the drug's manufacturer. Fill out a free case review form to find out if you are owed money for damages.
What Are the Risks of Taking Belviq?
Weight-loss drugs are not known for their safety; unfortunately, Belviq is no exception. In a five-year, double-blind study of 12,000 patients, those taking Belviq were more likely to be diagnosed with cancer than those taking a placebo (sugar pill). The FDA stated, "A range of cancer types was reported, with several different types of cancers occurring more frequently in the lorcaserin group," including:
Pancreatic cancer
Colorectal cancer
Lung cancer
Has the FDA Recalled Belviq?
Yes. In February 2020, the FDA requested that Eisai pull all Belviq and Belviq XR products from the market. Eisai has complied with this request.
Should I Stop Taking Belviq?
Anyone taking this drug should talk to a healthcare professional about their options.
Where Can I Report Belviq Side Effects?
If you have experienced unexpected side effects from taking Belviq, you can report them to the FDA using this form. You may also want to speak with a personal injury attorney.
Who Is Eligible for a Belviq Lawsuit?
If you took Belviq or its generic equivalent and were diagnosed with cancer, you should consider taking legal action against the drug's manufacturer. If you meet these criteria, you may have a case:
Over the age of 18
Diagnosed with cancer after taking Belviq, Belviq XR, or another brand of lorcaserin
If a loved one took this weight loss drug and was diagnosed with cancer, you may also contact us on their behalf.
What Can I Recover From a Belviq Lawsuit?
Every case is unique, but people who successfully file drug or medical device lawsuits can recover money for some of the following damages:
Past and future medical bills (including medication, hospital stays, and in-home care)
Pain and suffering
Lost wages
Loss of earning capacity
Funeral expenses (in the event of a loved one's death)
Broadly speaking, a plaintiff could be entitled to compensation for any past and future costs associated with their cancer diagnosis.
How Do I Know if I Have a Case?
Only a personal injury attorney can say whether or not you have a viable Belviq lawsuit. You should contact an attorney who can review the details of your situation and determine if you are owed money from the drug maker.
How Much Does It Cost to Hire a Lawyer?
It costs nothing upfront to hire us. Morgan & Morgan operates on the contingency fee basis, which means we only get paid if we successfully resolve your case. Our fees come out of a favorable settlement or jury award, not out of your pocket.
What's the First Step in Filing a Lawsuit?
If you took Belviq and have been diagnosed with cancer, you could be owed significant compensation for medical costs, pain and suffering, lost wages, and other damages. You should speak with an attorney as soon as possible to determine the best course of action.
These cases are time-sensitive, so don't wait. Fill out a case review form to receive a free, no-obligation case evaluation. It costs nothing to get started, and we get paid only if you win. Call today.

Eisai Inc. announced that it will voluntarily withdraw from the market and discontinue sales of BELVIQ® (lorcaserin HCl) CIV and BELVIQ XR (lorcaserin HCl) CIV in the U.S. This action is being taken after a request from the U.S. Food and Drug Administration (FDA), based on the Agency's recently completed analysis of data from the CAMELLIA-TIMI 61 trial.
At the time of marketing approval from BELVIQ, the FDA required Eisai to perform a long-term trial evaluating the cardiovascular effects associated with the use of the drug. The CAMELLIA-TIMI 61 trial for lorcaserin was a randomized, double-blind, placebo-controlled clinical trial to study approximately 12,000 men and women over five years with established cardiovascular disease or at high risk for cardiovascular disease. This study was conducted at over 400 sites in eight countries including the U.S. and is the largest cardiovascular outcome trial conducted to date for a weight loss medication. In this trial, lorcaserin facilitated sustained weight loss without a higher rate of major cardiovascular events than that with placebo.
Following its review of the data, FDA concluded that the potential risks of lorcaserin outweigh its benefits. More specifically FDA noted there was a numerical imbalance in the number of patients with malignancies. FDA's analysis of the study found that during the course of the trial, 462 (7.7 percent) patients treated with lorcaserin were diagnosed with cancers compared to the placebo group, in which 423 (7.1 percent) patients were diagnosed with cancers.
Eisai's interpretation of the data from the CAMELLIA-TIMI 61 trial differs from that of the FDA. The Company's assessment is that BELVIQ and BELVIQ XR continue to have a positive benefit-risk profile in the patient population for which they are indicated. However, based on the change in FDA's risk-benefit assessment and as requested by the Agency, Eisai has agreed to voluntarily withdraw the products from the U.S. market. Eisai respects the FDA's decision and is working closely with the Agency on the withdrawal process.
The FDA's February 13, 2020 Drug Safety Communication advises patients to stop taking BELVIQ and BELVIQ XR and talk to their health care professional about alternative weight-loss medications and weight management programs. The FDA's Drug Safety Communication includes additional important information for patients and health care providers. Additionally, patients and health care providers with questions can contact Eisai Medical Information at: [email protected] or 1-888-274-2378.
As part of our human health care mission and with the goal of bringing new options to patients who are obese or overweight with weight-related medical conditions, Eisai made BELVIQ and BELVIQ XR available in the U.S. BELVIQ was approved in June 2012 by the FDA as an adjunct to a reduced-calorie diet and increased physical activity for chronic weight management in adult patients with an initial body mass index (BMI) of 30 kg/m2 or greater (obese) or 27 kg/m2 or greater (overweight) in the presence of at least one weight-related co-morbid condition, and was launched in the United States in June 2013.
Prior to and following market approval of BELVIQ, the product has been evaluated in more than 30 clinical trials involving over 22,000 patients over the last 15 years. Based on the extensive lorcaserin clinical data, the Company believes that BELVIQ and BELVIQ XR continue to have a positive benefit-risk profile in the patient population for which they are indicated.
Speak with a National Mass Tort Lawyer Today
Working with Experienced Attorney is important to help you win the case
Reasons to Choose
The Lidji Firm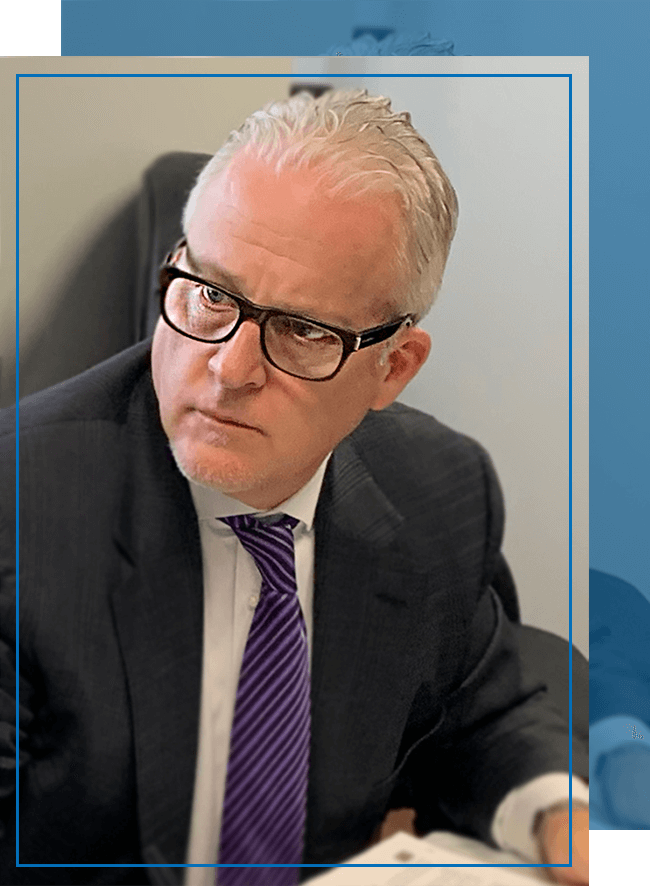 Submit for a Free Case Evaluation
Our firm is available to answer your questions and address your concerns, and we are prepared to provide your case with the caring counsel and strong advocacy needed to fight for justice on your behalf.